Fettuccine Alfredo
This is classic Italian restaurant food. Rich, creamy and moreish. Cook at home sparingly otherwise a wide girth awaits you.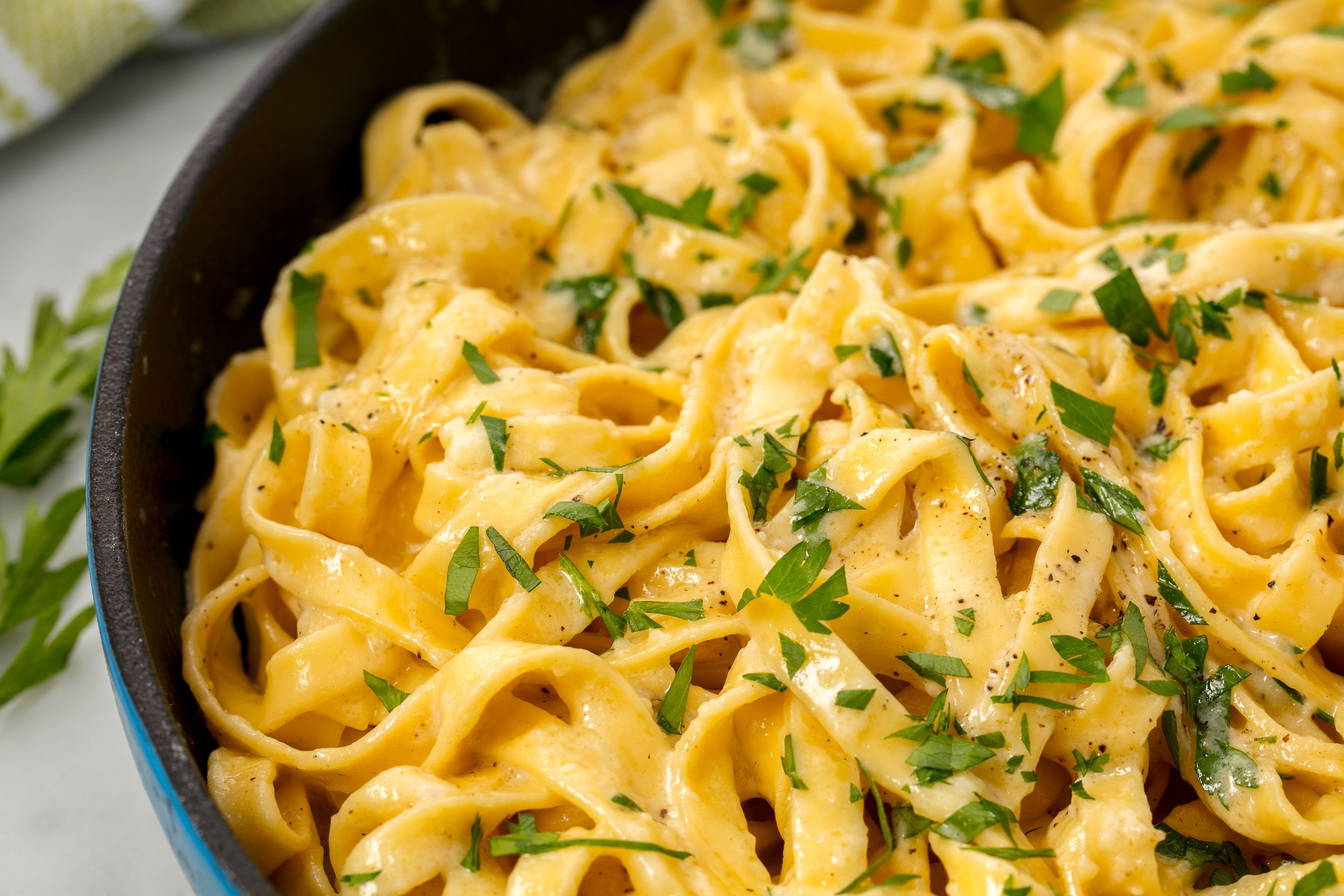 Olive oil
250 ml heavy cream
350 g fettuccine
40g onion, very fine chopped
Pinch nutmeg
2 clove garlic, very fine chopped.
115g butter, cold
2 egg yolk
60g Parmesan, fine grated
60g Romano, fined grated
Parsley, chopped
Salt
Pepper
Cook the fettuccine in salted water for about 8 mins to al dente.
In a pan, sauté the onion and garlic. Add a splash of white wine to deglaze pan. Add the butter and whisk in. Add the cream and stir well. Reduce a little. Reduce heat. Add the egg yolks and stir in. Add the cheese, slowly a bit at a time. Stir and the sauce will be become creamy, add a little pasta water if it thickens too much. Add the nutmeg. Then add pasta and stir in. Add some chopped parsley and serve in hot bowls. A dressed green salad is nice after.