Chilli Con Carne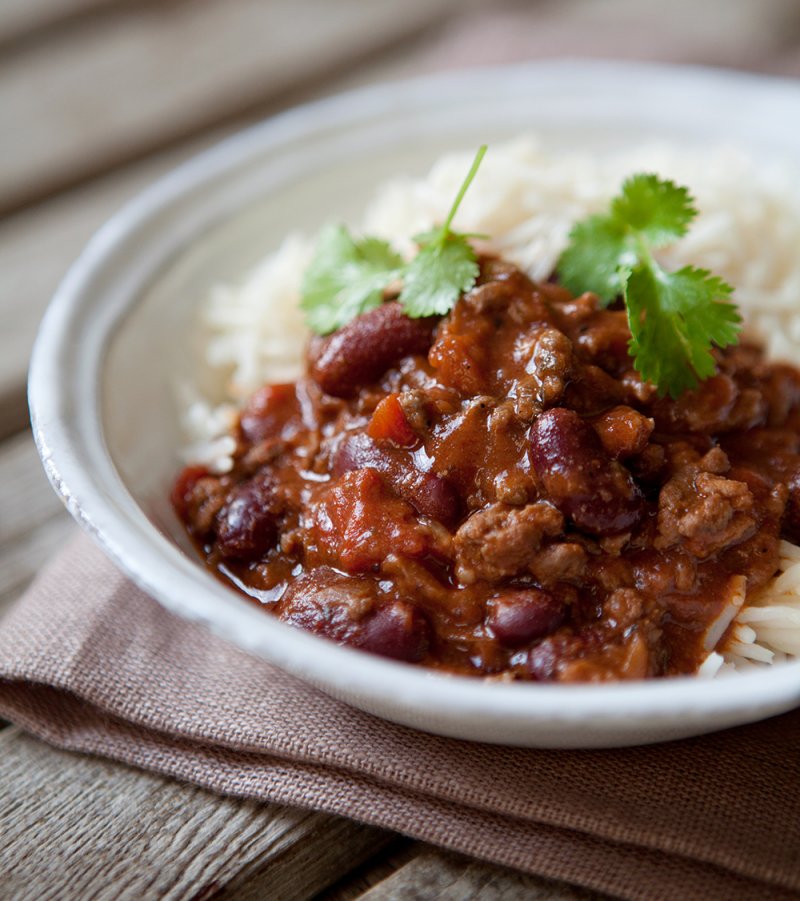 You'll need a big pot to cook this big batch. Feeds 15.
2.5kg Chuck shavings or cubes
10 medium onions, chopped
15 garlic cloves, peeled and finely chopped
5 tsp hot chilli powder
10 tsp ground cumin
10 tsp ground coriander
10 tbsp plain flour
300ml red wine or extra stock
500ml beef stock, made with 1 beef stock cube
4 x 400g can of chopped tomatoes
4 x 400g can of red kidney beans, drained and rinsed
10 tbsp tomato purée
5 tsp caster sugar
5 tsp dried oregano
5 bay leaf
flaked sea salt
freshly ground black pepper
In batches, brown the meat in a pan.
In the large pot, sweat the onions. Add garlic. Cook until golden. Add the meat and stir in the onion and garlic.
Add chilli, cumin, coriander. Cook for a few minutes. Add the flour. Cook some more.
Add the wine and the stock, stir in and bring to a simmer. Add the tomatoes, puree, sugar, oregano, bay leaf. Bring to a simmer.
Put pot in bottom of Aga overnight.
Add Kidney beans.
Season with salt and pepper.